產品詳細介紹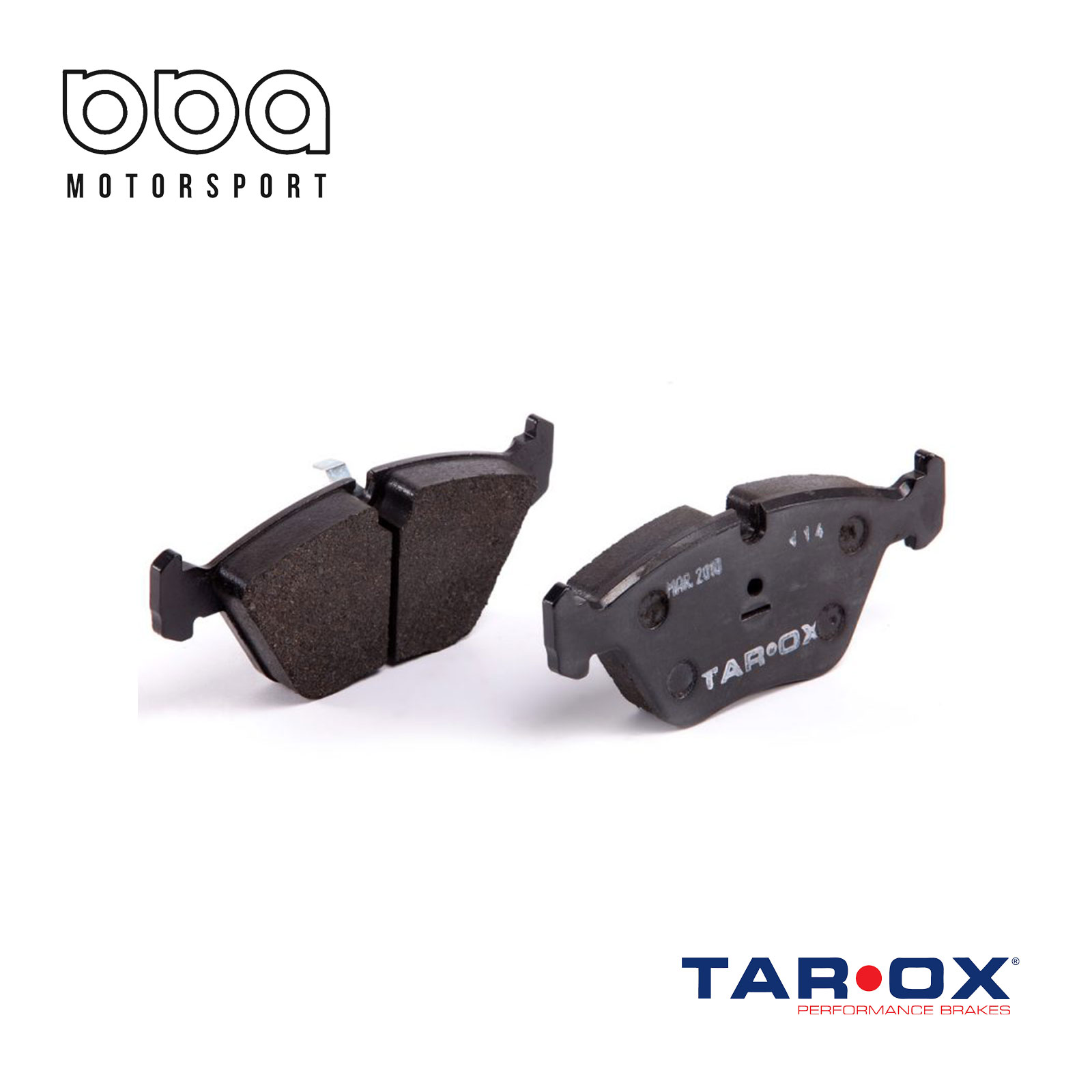 Performance Brake Pads
Road, Track or Race.
No matter what your requirements from a brake pad TAROX will have something to suit your needs, whether it is for hard track day use or you just require a greater quality pad for your daily driver. TAROX pads are made from the highest quality materials developed to meet and exceed European regulations.
Strada Brake Pads
The Strada pads are ideal for fast road use and every day driving. They work great from cold and provide immediate response without pre-heating whilst also offering a higher coefficient of friction for improved braking power, improved resistance to high temperatures and a longer service life than O.E materials. They provide an excellent pedal feel and allow full control over braking for the driver.
Capable of withstanding temperatures of up to 600°C, this pad has an optimum temperature range of 150°C to 350°C.
Coefficient of friction:
Cold 0.37
Hot 0.42
高性能來令片
道路,賽道或競技。
無論您對來令片有什麼要求,TAROX都能滿足您的需求,無論是賽道還是日常駕駛員都需要更高質量的來令片。TAROX來令片由最高質量的材料製成,並符合歐洲規格。
Strada來令片
Strada來令片非常適合快速道路使用和日常駕駛。它們在未達工作溫度的情況下性能良好,無需預熱即可立即響應,同時還提供更高的摩擦係數,從而提高制動功率,改善耐高溫性能,並且比OE材料具有更長的使用壽命。它們提供了出色的踏板感覺,可以完全控制駕駛員的製動。
Tarox Strada 道路版來令片能夠承受高達600°C的溫度,其最佳溫度範圍為150°C至350°C。
摩擦係數:
冷0.37
熱0.42