產品詳細介紹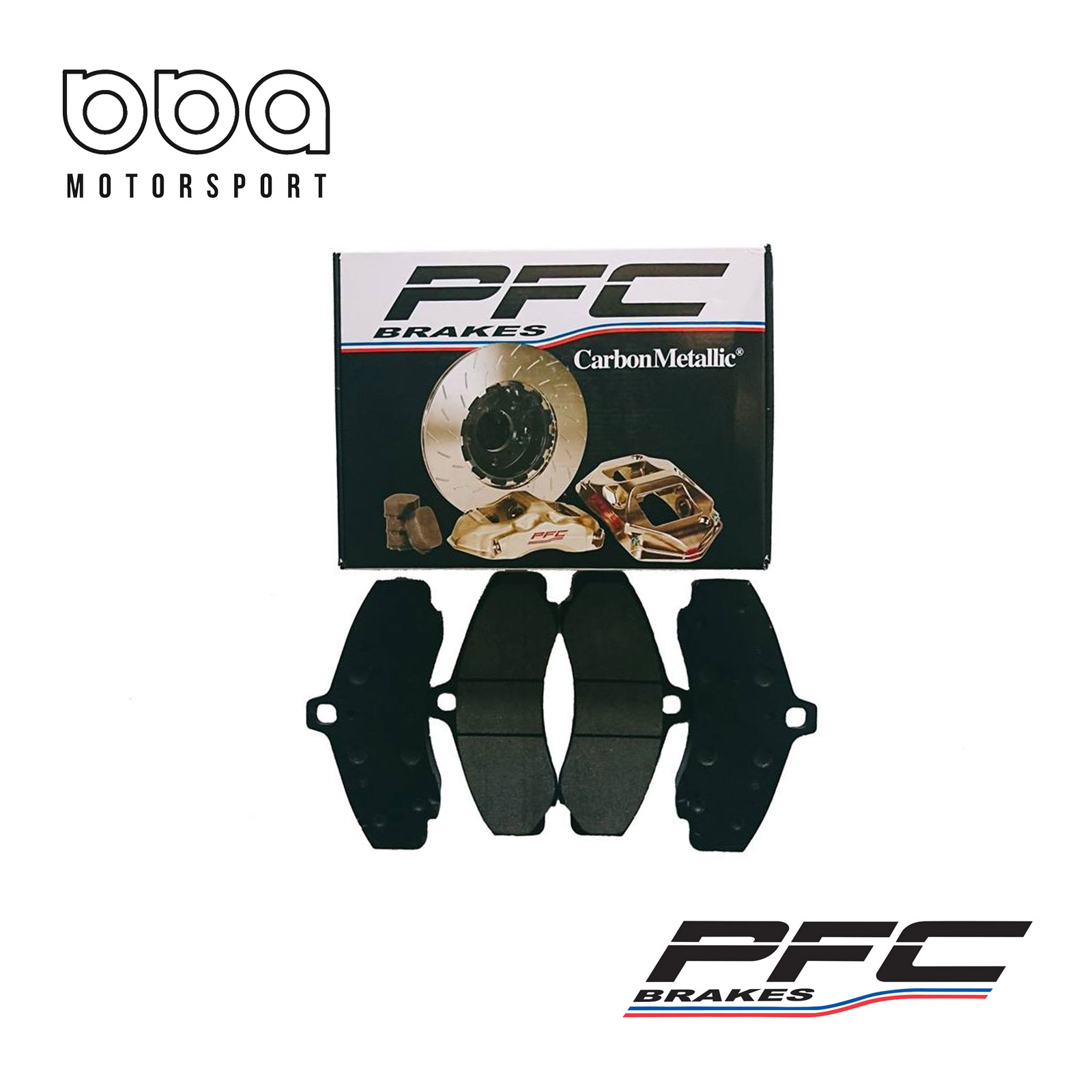 The ➣08 composites are one of the latest products of PFC and are immediately favored in endurance races and GT racing because of their outstanding performance in the initial occlusion application.
08 with the temperature rise will have excellent release and adjustment characteristics.
Very low wear, similar to 01. Despite its considerable performance, 08 has a minimum wear rate and high compatibility for all PFC compounds, and 08 has a higher occlusal force than other competitors.
➣11 Composites to make the film is a new generation of acceleration and mid-range braking, both with excellent disc braking function.
Improved by 01 compounds to improve occlusal force and release characteristics.
It is very smooth and can reduce wheel deadlocks when stopped. Typical applications: Racing sites that use ABS systems. 11 can perform well at low speeds and at high speeds.
The 11 function is comparable to that of the PFC legend 01 compound.
The ➣13 complex is a new generation of products that enhance occlusal, braking characteristics and achieve excellent control.
Ultra smooth, suitable for high grip or pressure of the track.
13 has a great combination of high occlusal force and limit control.
Typical applications: Suitable for linear acceleration and intense driving applications. 13 wear is comparable to the legendary 01 compound of PFC, and can perform well even at high temperatures.
Attention, please! The use of iron powder remover is strictly prohibited, which will cause abnormal wear and tear of the film, if you want to clean the aluminum ring, please also be careful not to spray on the disc.
➣08複合材料是PFC的最新產品之一,並且在耐力賽和GT賽車中立即受到青睞,因為它在初始咬合的應用中表現出色。 08隨溫度上升時會有優異的釋放和調節特性。
非常低的磨損,類似於01.儘管其具有相當的性能,但08具有所有PFC化合物的最低磨損率並且相容性很高,與其他競爭對手相比,08具有更高的咬合力。
➣11複合材料來令片是新一代加速和中距離制動,都具有卓越的碟盤制動功能。
由01化合物改良,改進咬合力和釋放特性。
它非常順暢並且可以在停止時減少車輪鎖死發生。
典型應用:使用ABS系統的賽車場地。11可在低速、高速中表現出色。 11的功能與PFC的傳奇01化合物相比不相上下。
➣13複合物是新一代的產品,提升了咬合,制動特性,實現了出色的控制。
超順暢,適用於高抓地力或高下壓力的賽道。
13有高咬合力和極限控制的絕佳組合。
典型應用:適用於直線加速和激烈操駕應用。
13的磨損與PFC的傳奇01化合物相當,就算在高溫度的狀況下依然能表現出色。
請注意! 嚴禁使用鐵粉去除劑,這將使來令片發生異常磨損,如要清洗鋁圈,也請注意別噴灑到碟盤上。